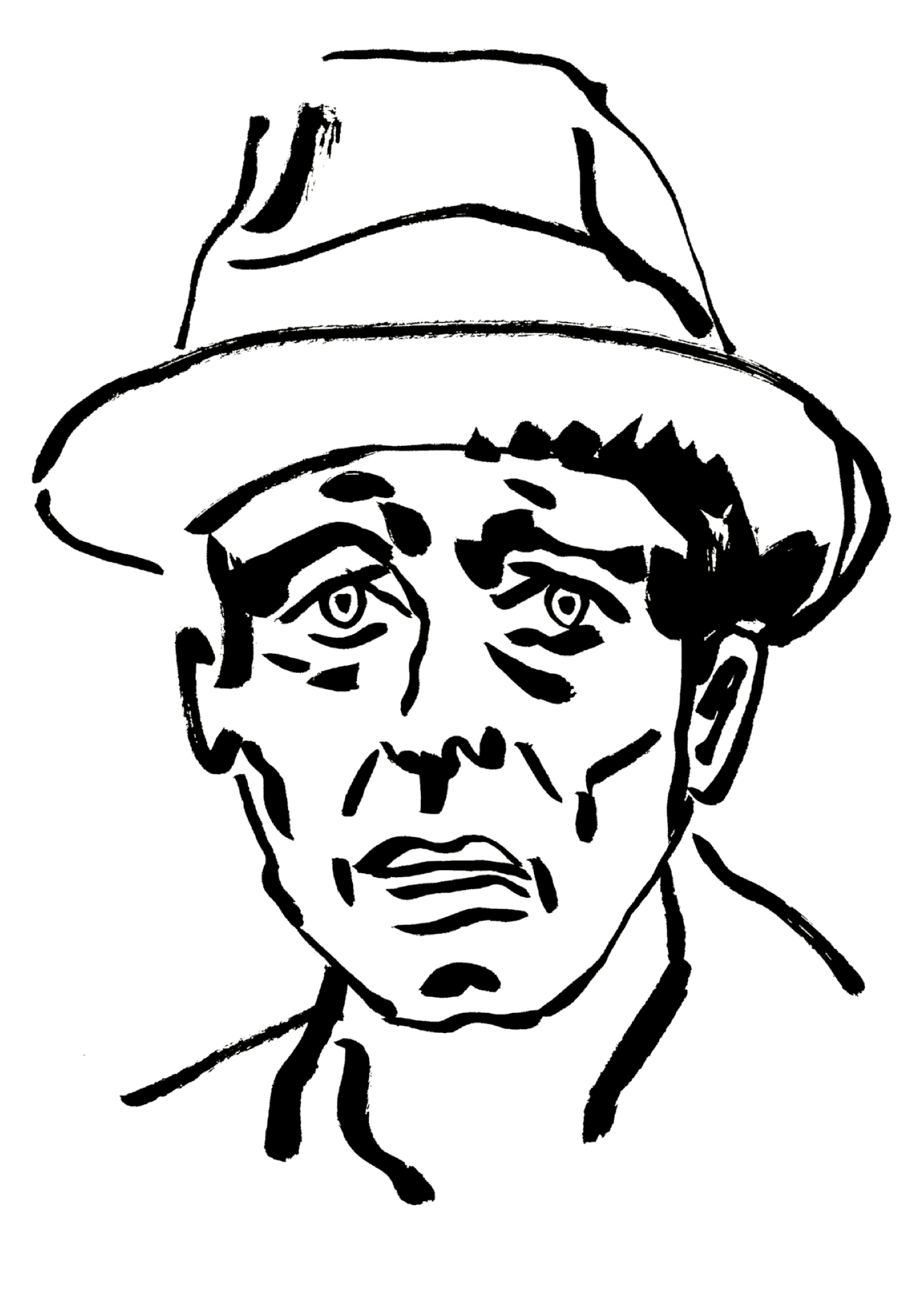 The Professor

To think is to say no.
—Alain

The Professor, in order of appearance, is the first character encountered in Yasmine's quest for the Heptahedron.

Standing in a blue smock, hidden behind small, round, silver-rimmed glasses with an index finger raised to the sky, the Professor is doubtful. "Times are dark," he says. He adds, in a learned tone, "It is more necessary than ever to question the choices that have resulted in the advent of an unequal society, and even more so, a society incapable of preserving its future." Yet there is an idea that bothers him. Deep inside, the Professor wonders if he is not some kind of lobbyist in charge of perpetuating the foundations of a blindly conservative model of society. He asks himself: "Am I the custodian in charge of maintaining, at all costs, the shaky old edifice of the status quo, despite common sense?" The Professor's thoughts are bleak, but hope is reborn when remembering the fundamentals of his profession: education should drive the mechanisms that help our societies to evolve for the better, and he is the keystone of this transmission process. The Professor must provide emancipatory knowledge, allowing students to transgress the established order and, ironically, to transgress what they've been taught.

So how can the Professor help to sharpen the minds that will give the world another narrative? Do they have to teach disobedience? Can we really learn to disobey?

To bring the Professor's character to life, and to help overcome these dilemmas, this exhibition brings together the masterful works of George Grosz, Gruppo Petrolio, and the self-portrait class of artist and professor Lars Korff Lofthus.

Rendez-vous at the Faculty of Fine Art, Music and Design, UiB (KMD), and to find out more about what goes on in the head of this character read Side Magazine: The Professor.

—Yasmine d'O.




Artists
George Grosz →
Gruppo Petrolio →
Lars Korff Lofthus →



Venue
The Faculty of Fine Art,
Music and Design, UiB (KMD)
Møllendalsveien 61
5009 Bergen




Upcoming events
---
---
The Professor
Official Opening at Faculty of Fine Art, Music and Design
Encounter the Professor: artist introductions with Gruppo Petrolio, Lars Korff Lofthus and George Grosz by Jörg Heiser
At 16:30, bus transfer offering from the Faculty of Fine Art, Music and Design (The Professor) to Bergen Kunsthall (The Bonimenteur).


at The Faculty of Fine Art, Music and Design, UiB (KMD)
---
The Professor
Exhibition walk with activity: Movie night at KMD

Gruppo Petrolio is a film about the process of working collectively, and is made by groups of students, in collaboration with Lilli Reynaud-Dewar. Here we will spend some time in the film installation of the exhibition in Nedre Hall at The Faculty of Fine Art,
Music and Design, UiB (KMD).

Free entry!


at The Faculty of Fine Art, Music and Design, UiB (KMD)
---
The Professor
Exhibition walk with artist: Lars Korff Lofthus

Join us for a walk around the exhibition at KMD in conversation with Professor and artist Lars Korff Lofthus, whose work is included in this exhibition.
Through this informal walk alongside Lofthus, we further explore the character of the Professor.


at The Faculty of Fine Art, Music and Design, UiB (KMD)
---
The Professor
Family Workshop: Making self-portraits

As part of this family workshop, we learn how to make self-portraiture.
We provide all of the materials needed for you to learn how to create a self-portrait that expresses how you see yourself or how you want people to see you.

Participation is free of charge but requires pre-registration via email.


at The Faculty of Fine Art, Music and Design, UiB (KMD)
---
The Professor
Gathering: self-portrait workshop with Torleif Bay

In a relaxed and welcoming environment, we come together to spend some time in the exhibition at KMD. There is a workshop element in which we focus on self-portraiture. Materials are supplied.

Participation is free of charge but requires pre-registration via email.


at The Faculty of Fine Art, Music and Design, UiB (KMD)
---