Taking the form of an extended collaborative mix of-in space-times, remedies, and media, ATAMATA (2022) emerges from Jessika Khazrik's indisciplinary practice as a composer, artist, DJ, technologist, and educatress. ATAMATA brings together a spectral club exhibition with a four-day South and East-oriented music and performance club programme full of apparitions, epiphanic intermissions, and incomputable assemblies. The techno-rave performance series re-addresses club spaces as templar and serendipitous places of techno-political congregation and collective attunement with an ability to re-create and host different times and desires into the present. 

For this year's Bergen Assembly, as part of the framework of the Fortune Teller, Khazrik's contribution enables the soul of a community with an exhibition of seven steganographic luminous prints, an alchemical lenticular prism sculpture plinth carrying colloidal silver infused with nano-crystals and bioengineered proteins synthesized by an optical nanobiophysics lab, a seven-channel sound video installation made from vatic images generated with machine learning, code, hardware, and language that can only be seen when a live act is absent from the club, and four inter-stellar rave nights taking place between September and October 2022 at Bergen's club, Østre. As an established venue for concerts and DJ sets, as well as experimental sound art with an inclusive history of working with audiences of many ages, Østre has long functioned as a well-loved musical centre in Bergen for the underground clubbing scene. 

Through revisiting the unifying and anti-militarist history of techno in the past, present, and future tenses, ATAMATA challenges the misconception of clubs as temporary spaces of mere leisure and dispensable circulation, instead proffering music, medicine, and magical media. By reconfiguring the special role of clubs as social spaces of transclusive ritual, communal solace and serendipitous bonding, ATAMATA attempts to delve into the links between the collectivity through anonymity attained in clubs and that experienced in spaces dedicated to collective strategy, solidarity, and study. Here, the future is collectively wielded. The Ten Faces of the Temple are remembered and conjured while confusion is not ostracised but listened to. The concurrence of events and desires are prioritised in lieu of a politics based on isolation, disciplinification, and conspiratorial bonds. The ever-shifting rhythms of our crisis-ridden times call for transformation, alliance, and surprise!



ATAMATA I by Jessika Khazrik with காவடி, Aïsha Devi, Folly Ghost, Grinderteeth and Jimmy Blue Star.

ATAMATA II by Jessika Khazrik with Jimmy Blue Star, Hexorcismos, Marwa Belhaj Youssef, Rasha Abbas, Safa, and Via App.

The Fortune Teller
Østre
House for Sound Art and
Electronic Music
Østre Skostredet 3
5017 Bergen
Website →
Artist Biography

Jessika Khazrik (b. 1991, Beirut, based Berlin) is an artist, composer, technologist, writer, and DJ whose indisciplinary practice ranges from steganography to performance, machine learning, ecotoxicology, visual art, philosophy of intelligence and history of science and music. Khazrik works with a trans-millennial production of knowledge based on an environmental understanding of the techno-politics of voice, media, and code. While tracing the history, political economy, and myths of discipline, her indisciplinary practice revolves around the collective search and need for polymathic resonance in the twentieth and twenty-first centuries and long-term future. Khazrik holds BAs in Linguistics and in Theatre from the Lebanese University (LB) and a MS in Art, Culture and Technology from MIT (US) where she was awarded the Ada Lovelace prize.



Her multi-channel sound installations and performances have been commissioned by Para Site (HK), Kunsthalle Wien (AT), LACE (US), Muzeum Sztuki w Łodzi (PL), ar/ge kunst (IT) and LUMA Foundation (CH), among others. Her essays and short stories have been published in edited anthologies and multiple publications like Bidayat Journal (LB), Zweikommasieben (CH), MadaMasr (EG), Kohl Journal (LB), The Funambulist (FR), and Ibraaz (US), to name a few.

Her indisciplinary research-based work has been presented at the Stanford Research Institute (US), the Arab Image Foundation (LB), Birbeck's School of Law at UCL (UK), Center for Documentary Arts and Research at UCSC (US), and Amnesty International (UK & DE), among others.

Khazrik has been a fellow at Home Workspace Programme (2012–13), Digital Earth (2018–19), HfK Bremen (2020), and SHAPE Platform (2021–22), and is at present a principal investigator at Research on the Arts Programme by ACSS and AFAC (2021–22), a fellow at If I Can't Dance (2022–23), and Helmholtz Center (2022–23), and visiting faculty at the Critical Media Lab in UoB (CH), and the Live Art Forms programme at the Academy of Fine Arts, Nuremberg (DE).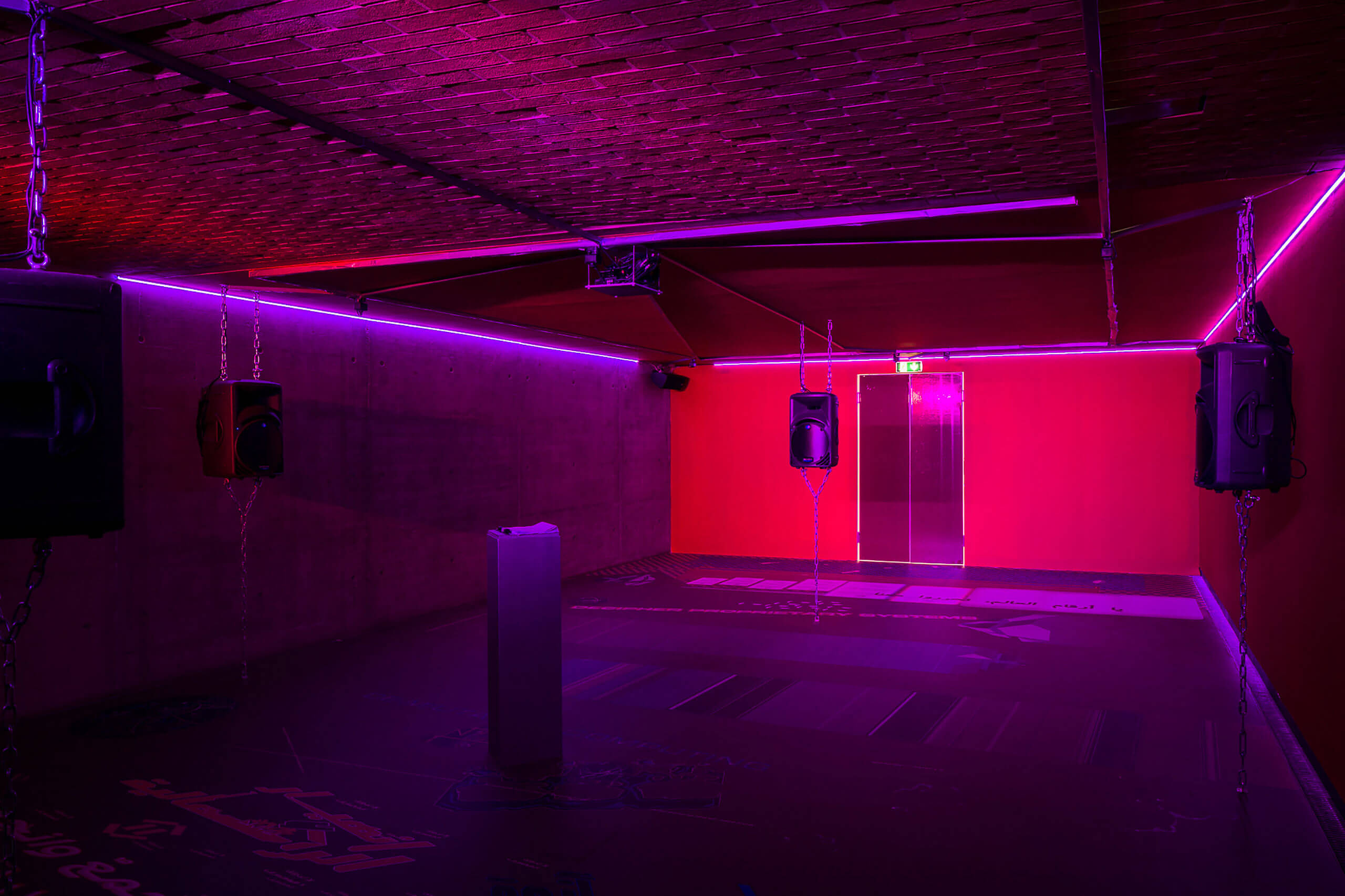 Upcoming events
---
---