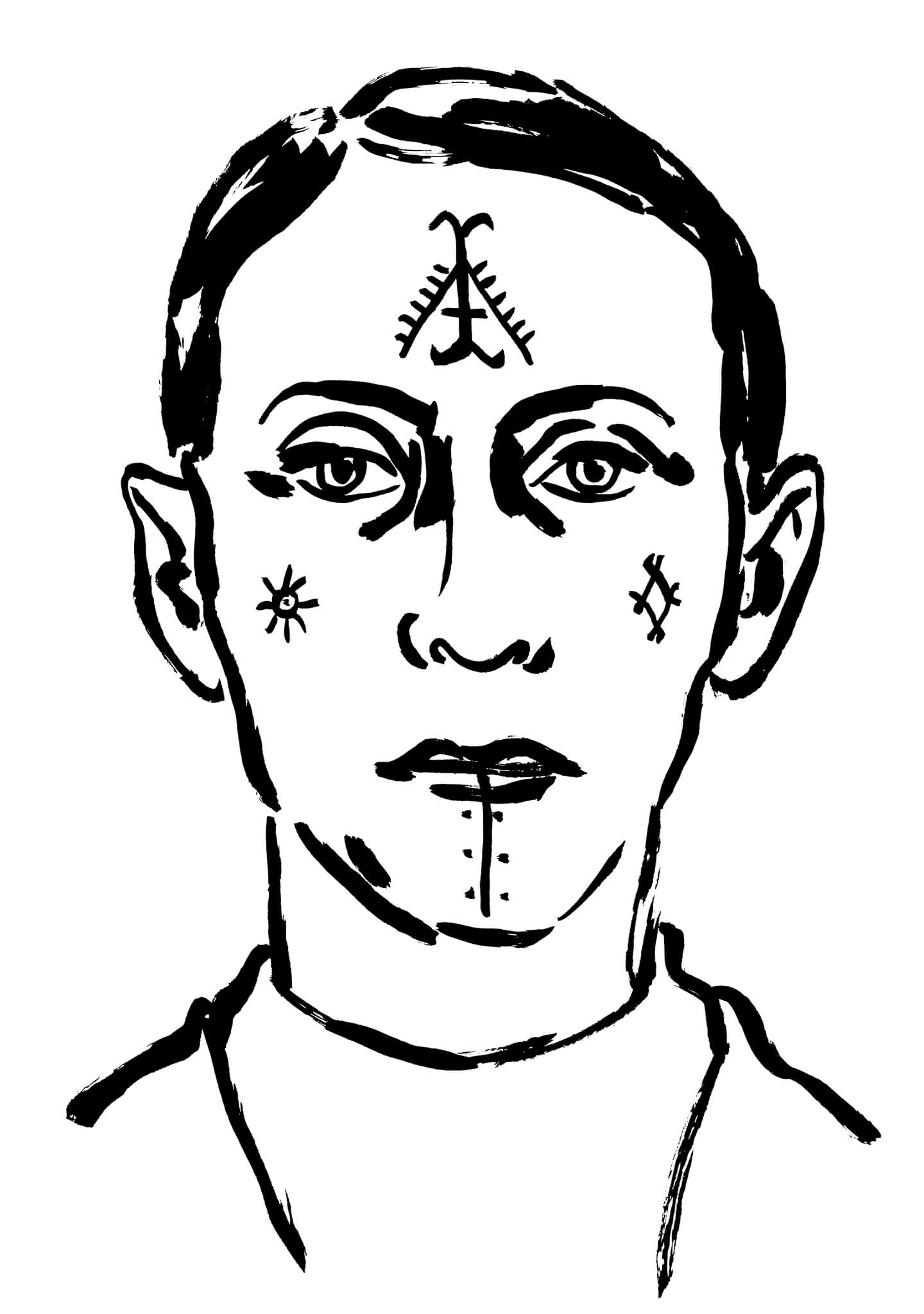 Yasmine and the Seven Faces of the Heptahedron

My name is Yasmine, Yasmine d'O.
Yasmine d'Oran, d'Oslo, Yasmine d'O…
I'm from all the places whose names begin with O.
My identity is scattered and centred by this single sound, O.
An open O, with the tongue low and the mouth round.
Initials, Y.d'O. Why do? The question of a lifetime!

I am a curator. That is to say, I take care of artists and artworks which help me to tell stories, my stories, History. For a few years now, I have been searching for a mysterious form, a polyhedron with seven faces. The French writer Thomas Clerc revealed its potential existence to me, while we were attending a performance directed by Saâdane Afif, in the famous Jemaa El Fnaa square of Marrakesh, at the end of winter 2014. A few months after that thrilling evening, Thomas Clerc interpreted the seven faces of this solid body as the characters of a luscious little play-script that he titled: "The Heptahedron". Thanks to him, I now know the faces of this solid figure by the names he gave to them in his play: the Professor, the Bonimenteur, the Moped Rider, the Fortune Teller, the Coalman, an Acrobats, and the Tourist. As you notice, this story resembles a game, a tarot deck, and that's handy because my activity requires a certain level of divination.

After meeting them one by one over the years, I have brought these seven characters together in Bergen in the form of seven exhibitions. Twenty-one artists have agreed to lend us their works to bring them to life. I thank them from the depths of my heart.

Yasmine d'O.



Bergen Assembly
Halfdan Kjerulfs Gate 4
5017 Bergen
open 10am–5pm on weekdays
post@bergenassembly.no
www.bergenassembly.com