How can openness and accountability emerge through group work, and how can freedom be enacted in the ways we choose to represent ourselves? In the framework of the exhibition the Professor, Lars Korff Lofthus asks these questions. With his exhibition at the Faculty of Fine Art, Music and Design, UiB (KMD), he activates and challenges his own role as a professor at KMD.

As part of a teaching project initiated during the start of the COVID-19 era, Korff Lofthus invited his students to investigate selfhood and self-portraiture. Done as part of a collaborative exploration shaped by Korff Lofthus, this project happened while most institutional and educational life took place online, and where peers existed as floating heads, on Zoom calls or video chats. Korff Lofthus asked the participating artists to reflect on their own self-expressions in this moment: "How does this feed or bleed back into your view of yourself?"

The eight participating students have, accordingly, generated a series of individual self-portraits that reflect on authority and self-expression in our moment. Taking cues from Korff Lofthus's practice, in which he has both queered traditional Norwegian crafts and drawn from folk and farm cultures, blending these into the realm of "fine arts," the students' new works also upend notions of hierarchy. The portraits and self-portraits, some of which may recall our tools of social media and selfie-taking, also demonstrate the novel forms of social organisation activated in the dynamic between professor and student. The resulting exhibition builds on the Professor's role as a conduit for new activities, storytelling, and knowledge creation, by showing how "lessons" can inspire new questions: Who makes us do things? What motivates us? How do our views of ourselves change in relationship to others' perspectives?

Ultimately, the layers of accountability that come with teaching, and the dynamics of freedom and space that oscillate within this practice, are actively mined by Korff Lofthus in an aesthetic attempt at self-reflection—arguably the most important tool in any professor's arsenal.

Lars Korff Lofthus with Sanne Eikeland, Ole-Kristian Joki Haukeberg, Karl Krummes, Linda Convery Løvold, Iben Mansfeld, Julia Margrethe Langeland Næss, Vilmer Engelbrecht Schultz, and Oda Tungodden.

The Professor
The Faculty of Fine Art,
Music and Design, UiB (KMD)
Møllendalsveien 61
5009 Bergen
Website →
Artist Biography

Lars Korff Lofthus is a visual artist working in painting, sculpture, and installation. Korff Lofthus's work investigates identity in relation to context and place, examining what it means to be in an environment where one is both alienated and at home. He creates tableaux where nature, desire, and tradition come together. Having grown up on a farm and afterwards relocating to more urban landscapes, Korff Lofthus is interested in staging himself in his paintings as characters that range from the rugged farmer to the queer rebel infiltrating the village mob.

Korff Lofthus's sources range from museum archives, books, photographs, and online gay erotica, to decorative objects and furniture. In his paintings, Korff Lofthus experiments with material, colour, and surface to explore conventional roles and presentations of masculinity. His most recent works include representative elements, though he doesn't strictly distinguish between painterly abstraction and figuration. Playing with aspects of desire, the paintings incorporate sensuality, vulnerability, and excess, oscillating between what he describes as "the lean and juicy."

Korff Lofthus is also engaged with writing, dissemination, and curating. He is deputy director of the Entrée exhibition room, and in 2017 he was director of the National Jury for the Autumn Exhibition at Statens Kunstutstilling, Høstutstillingen. Receiving both Bachelor's and Master's degrees in Fine Art at the Bergen National Academy of Art, Korff Lofthus also studied at the Royal Danish Art Academy, Nordic Art School, and the University of Bergen.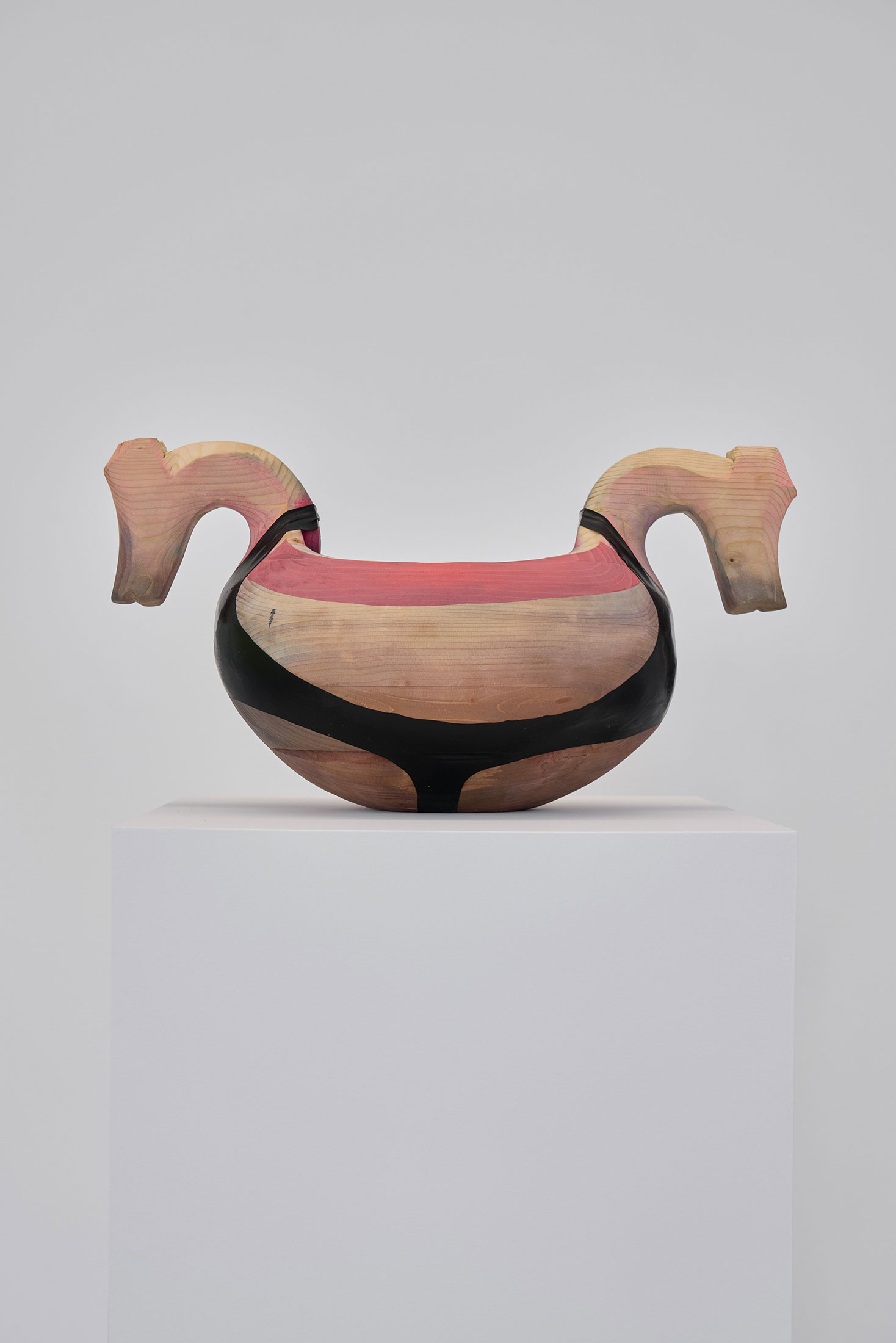 Upcoming events
---
---