Shirin Sabahi's Pocket Folklore (2018) investigates the distribution of material and memory across time and space. The work comprises a series of vitrines that hold numerous small, found objects: shells, marbles, hairpins, paper scraps, batteries, and coins, among other things. These pieces were sourced by Sabahi during the restoration of Matter and Mind (Oil Pool) (1977), a sculpture by Noriyuki Haraguchi, an artist associated with the Mono-ha movement that emerged in the mid-1960s in Japan.

An iteration of Haraguchi's Matter and Mind is housed in the Tehran Museum of Contemporary Art, a place that Sabahi would visit while growing up. The sculpture—acquired after being exhibited at documenta 6 in 1977—is a rectangular steel basin filled with black, used motor oil. Over the years, visitors have found a new use for the oil pool, throwing everyday things at its black surface, as one might in a wishing well.

The double life of the oil pool is recounted in Sabahi's two films, Borrowed Scenery (2017) and Mouthful (2018). In Borrowed Scenery, we see coins and other objects falling into this accidental wishing well; the film even tells of an adult who fell in the oil pool. For Borrowed Scenery, Sabahi met Haraguchi at his studio home in the Iwate prefecture in Japan. They spoke about Matter and Mind, its acquisition, and the thought process and influences that prefigured it. A year after this visit, Sabahi initiated the sculpture's restoration and invited Haraguchi to the museum in Tehran to oversee the process. Mouthful documents the restoration, and tells the sculpture's story through rumours, poolside conversations, and the fished-out debris.

Exhibited in the framework of the Moped Rider at Bryggens Museum, Sabahi's work nods at how journeying far and wide can change objects and people, and even typifies how a shift across context and time shapes our interpretation of artworks. Indeed, the shifting meanings of Matter and Mind resonate with the excavation of stories in Bergen at Bryggens Museum—a museum built on an archaeological site where many thousands of objects were found, having been buried deep in the ground under layers of earth. Ceramic shards from Germany, France, England, Tunisia, and Syria tell tales of a city and its people connected to the wider world through travel and trade, conjuring the same sense of memory and material as Pocket Folklore.

The Moped Rider
Bryggens Museum
Dreggsalmenningen 3
5003 Bergen
Website →
Artist Biography

Shirin Sabahi works with remnants of artefacts and the physical places in which they were found to create stories with multi-dimensional narratives. Her stories take the form of films and installations, casting objects and places as protagonists. In Sabahi's works, certain narratives advocate for the possibility of staying momentarily silent as a form of effective communication, thus playing with the relationship between language and image to explore constructions of meaning.

With a similar sense of reserve, at times she removes any awareness of the artist's hand to reveal, instead, traces of history, conjuring the idea of a truly autonomous art object. Furthermore, a number of her works engage with pools as a metaphor for aesthetic determinism and interpretation, considering what artworks or artistic processes might contain below their transparent or opaque surfaces, and the concurrent limits of art production.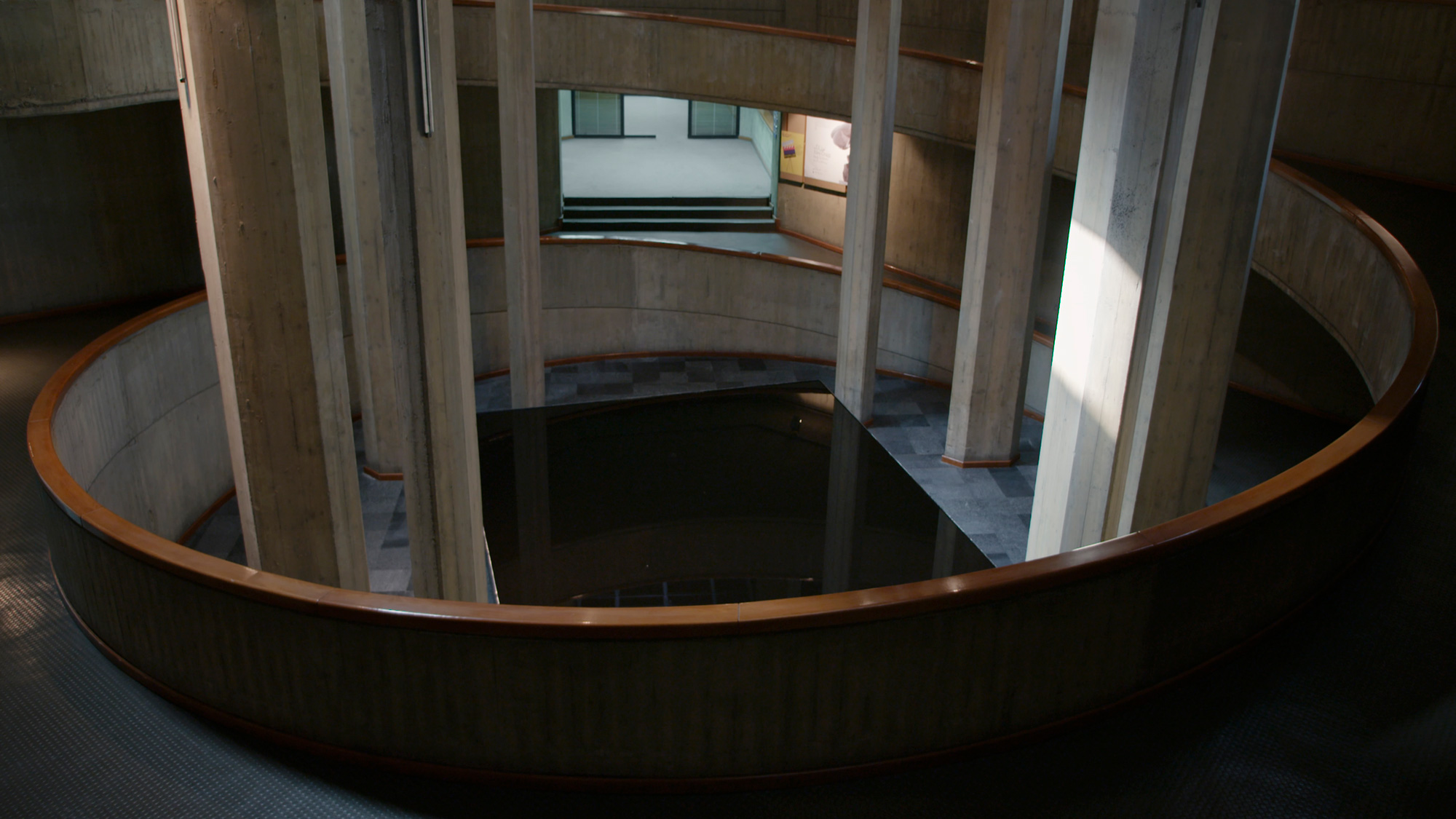 Upcoming events
---
---