Bernhard Martin paints scenes with fantastical imagery and dreamlike figures, colours, and tonalities. While their depictions thematise fantasy and folly, they also touch on aspects of material desire that can be quite real, such as the longing for money and jewels. As instances of skilled, painterly sleight-of-hand, they could be seen as practices that are key to the Bonimenteur: he lures us into a world of opulence, although all that glitters is not gold.

In several of the canvases shown at Bergen Kunsthall, the hand recurs as a character in itself, often shown detached from the human body. Martin's hands enact bodily expressions, or are shown in states of luring, entrapment, or wish-fulfilment. In one, a finger is about to snatch a 200 euro note, hovering between two dangling worms on hooks. In his separation of hand from mind, Martin seems to argue that the hands are materialisers of desire, luring us with visual magic.

With his interest in the techniques of painterly dissemblance, he invokes a long tradition of illusionism. Historical painters of the sixteenth and seventeen century, such as Hans Holbein the Younger and Clara Peeters, depicted motifs of vanitas (from the Latin meaning "empty"), in order to illustrate the Biblical notion that "all is vanity." These vanitas motifs included shells, jewellery, and money as a reminder of the inevitability of death and the existence of life beyond worldly objects of desire.

Martin's own vanitas scenes are done not in order to moralise, but to visualise the depth and range of human fantasy. Showing the inseparability of genuine desire and artifice, illusion and truth, his canvases articulate a crucial side of the Bonimenteur: storytelling as a mode of world-building in itself. His scenes show how forms of illusion, and being tricked and amused, can generate an unexpected pleasure, such as the kind we get from being told a story we know isn't true. Martin's works lure viewers into a fantastical realm in which pleasure is never far off from imagination and storytelling.

The Bonimenteur
Bergen Kunsthall
Rasmus Meyers allé 5
5015 Bergen
Website →
Artist Biography

Bernhard Martin works primarily in the medium of oil painting, with an approach that mixes hubris with self-reflection, though he also ventures into sculpture and drawing to create dreamlike worlds of fantastical realism. Within these, strange narratives unfold in a hazy, uncanny way.

In the 1980s, he studied at the Kunsthochschule Kassel under the German sculptor Harry Kramer. With a conceptual approach to painting that he has described as a kind of "Disney Punk," Martin subtly winks at cultural and art historical references from Hans Baldung Grien to Marcel Duchamp, the canvases of Pablo Picasso, the poems of Wilhelm Busch, and the films of Quentin Tarantino. That said, he mainly reflects on what happens around him in his immediate environment, telling personal stories enriched by fragments of reality. Often working in series, which are rendered in pastel hues, Martin's bizarre universes or landscapes are encrypted with images and symbols, which are at once psychological, bleak, and unnerving, yet also sweetly seductive—imagine sugary powder puffs on a dressing table or a wiggling worm skewered on a fishing line.

His paintings can be understood as psychological and philosophical observations in which the artist deals with his perspectives on technology, environment, gender, politics, economics, and class. With his 2001 exhibition at MoMA PS1, Kings Corner, he created an alternate reality that referenced the Wunderkammer, European curiosity cabinets of the sixteenth century, creating a fantastical spectacle for the viewer. After living in London for a number of years, he moved to Berlin in 2014, and in 2015 he won the Fred-Thieler-Prize for painting, with an accompanying exhibition at the Berlinische Galerie. Ultimately the self-generated systems of Martin's unfathomable worlds see figures operating and interacting in spaces once removed from common values and conventions, rendering them truly idiosyncratic.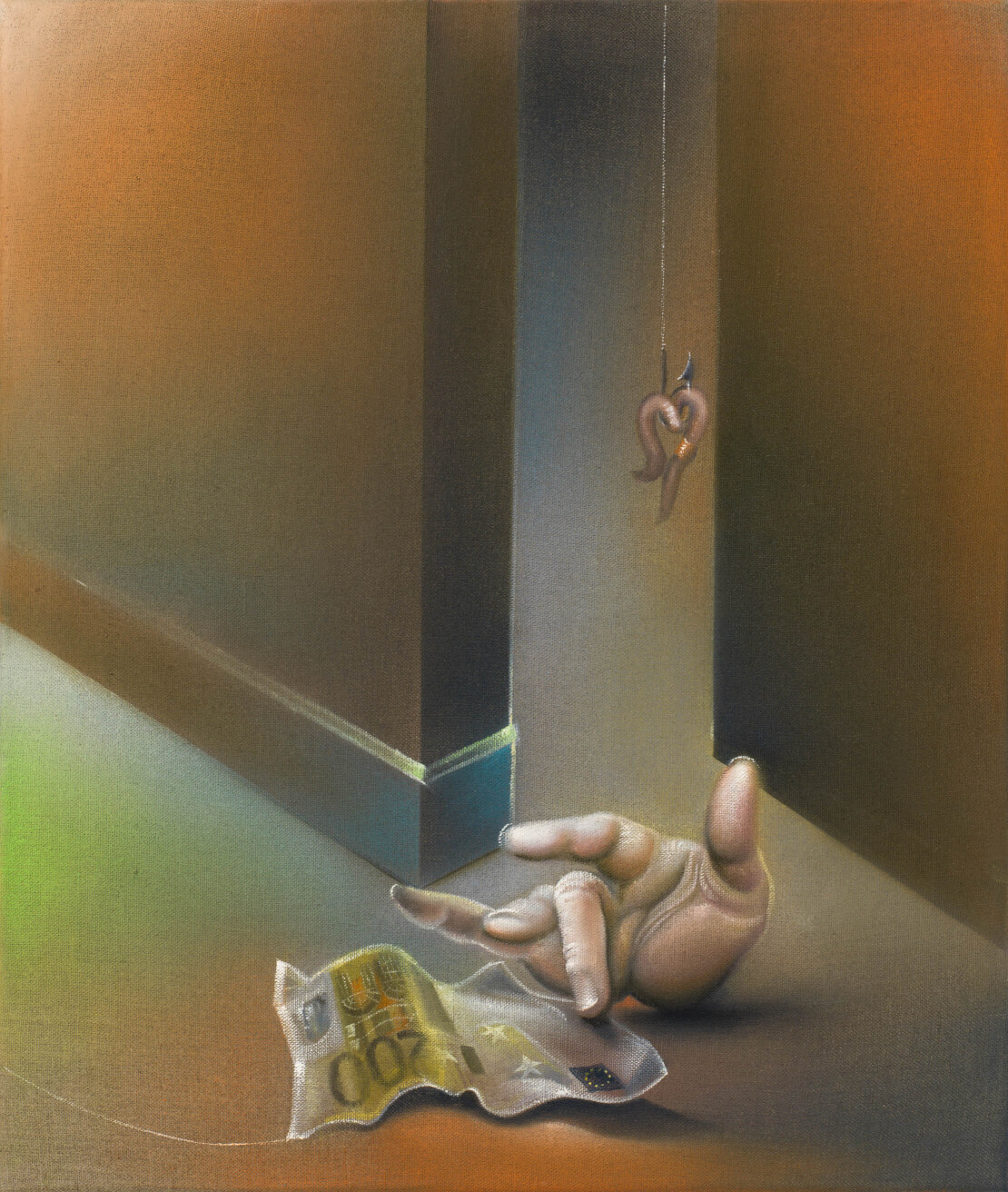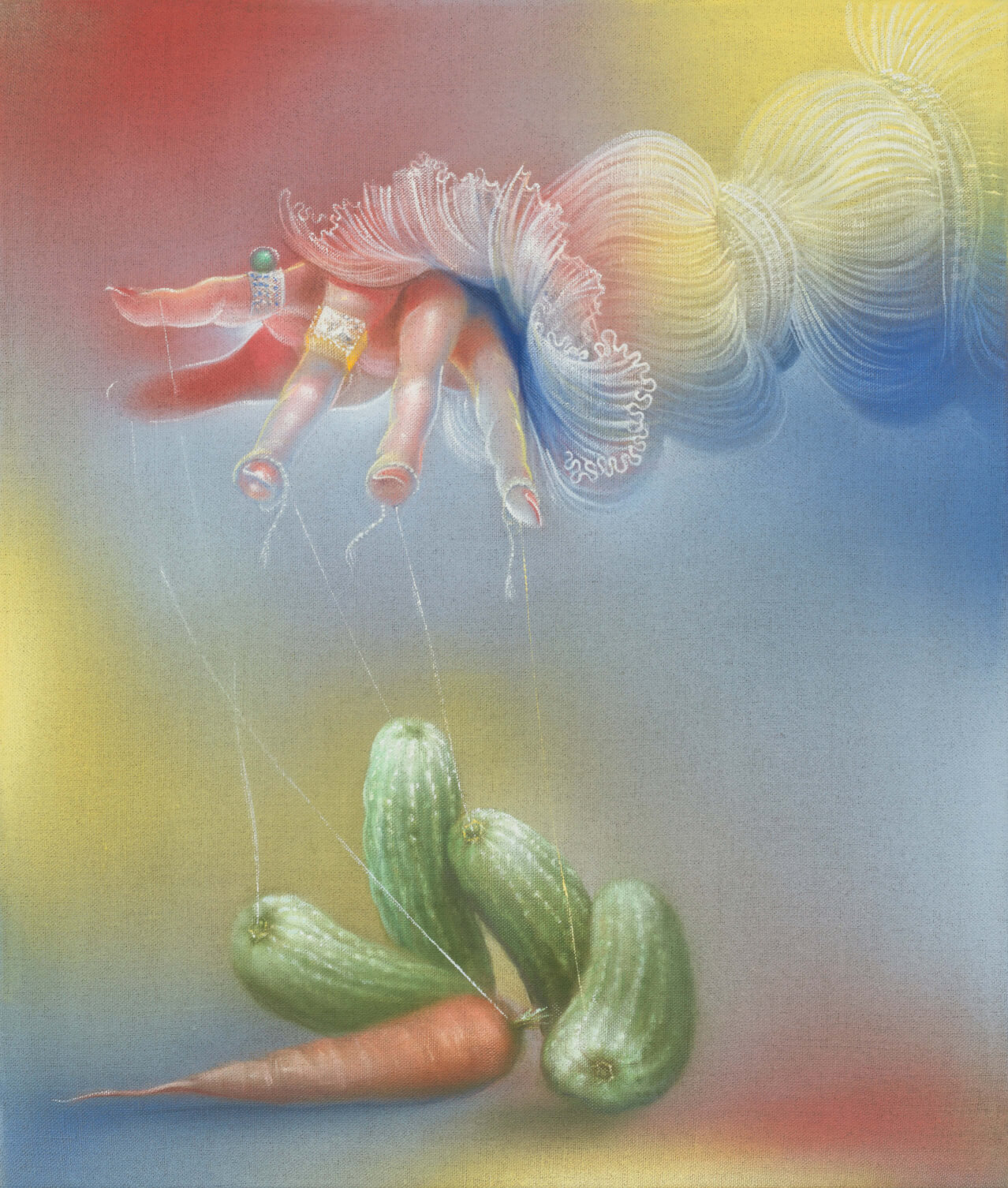 Upcoming events
---
---